We specialize in delivering custom solid-state beamforming antennas, traditional passive antennas, and antenna arrays for applications across the globe.
From solid-state beamforming antennas to antenna arrays, customers often require unique antenna solutions that cannot be acquired off-the-shelf. BATS leverages its team of experienced engineers and partners to develop innovative solutions to complex wireless problems. Whether it's an electronically-steered solid-state antenna for UAV applications, multiple frequency parabolic dish for redundant licensed and unlicensed transmission, or adaptive switched antenna array systems, BATS has the experience and expertise to deliver.
Solid-State Beamforming Antennas
Solid-State Beamforming antennas are electronically steered antennas that enable the antenna's beam to be electronically directed to a specific azimuth and elevation. This dynamic control and transmission utilize no moving parts, is low power, and can be packaged in multiple form factors, small to large. BATS designs custom solid-state antenna solutions for customers in the defense, commercial, maritime, and satellite space. Our solutions are adaptable for use in other applications such as mining mesh networking, 5G small cells, 5G backhaul, traditional antenna retrofit, etc.
Traditional Passive Antennas
Traditional Passive Antennas are antennas you find everyday from vendors all over the world. Traditional antenna technology covers nearly every frequency and can typically be acquired off the shelf. For the antennas that cannot be acquired off-the-shelf, often with unique gain, beamwidth, and form factor requirements, BATS can offer its clients a solution to meet their needs. Our solutions can cover multiple frequencies, offer unique antenna design for both form factor and performance, and best of all, can deliver this customized solution at an attractive price.
Antenna Arrays
Antenna Arrays are typically multiple traditional passive antennas arranged for greater throughput, coverage, or redundancy. BATS designs antenna arrays in switched or independent operation. Switched antenna arrays can transfer power from antenna to antenna all through electronic control. Independent antenna arrays are often multi-frequency systems than enable both increased redundancy and throughput. Whether its quick-deploying switchable sector arrays for emergency communications, or multi-frequency antenna systems for resilient offshore operations, BATS can design the solution you need.
BATS Wireless gives operators the

 flexibility and freedom to design the antenna solutions they need

for their unique applications

.

When a major offshore maritime contractor needed to enhance its floating asset communications network aboard its operational fleet, it turned to BATS to provide its unique antenna solution expertise. What the operator needed was a redundant wireless communications link that would maintain the 1150Mbps link onboard its offshore platform, while dealing with extremes in both azimuth and elevation movement aboard its small asset. The 1150Mbps broadband link needed for video monitoring, communications, and future remote control needs of the asset, so resilience to both movement and interference were critical.
BATS Wireless worked with the operator, to deliver resilient 1150Mbps frequency diverse antenna array that covered both the licensed and unlicensed spectrum. While the licensed frequency suffered from limitations due to its beamwidth, and the unlicensed spectrum dealt with interference with other 5Ghz links in the area, BATS was able to deliver a link that covered multiple licensed and unlicensed frequencies to help mitigate the potential for disruption. The resulting data was bonded and sent to a network router that would choose packets from the best path to forward on to the client.
By thinking outside the box, BATS Wireless was able to deliver a custom engineered antenna solution that kept their client online in adverse conditions.
Solid-State Beamforming Antennas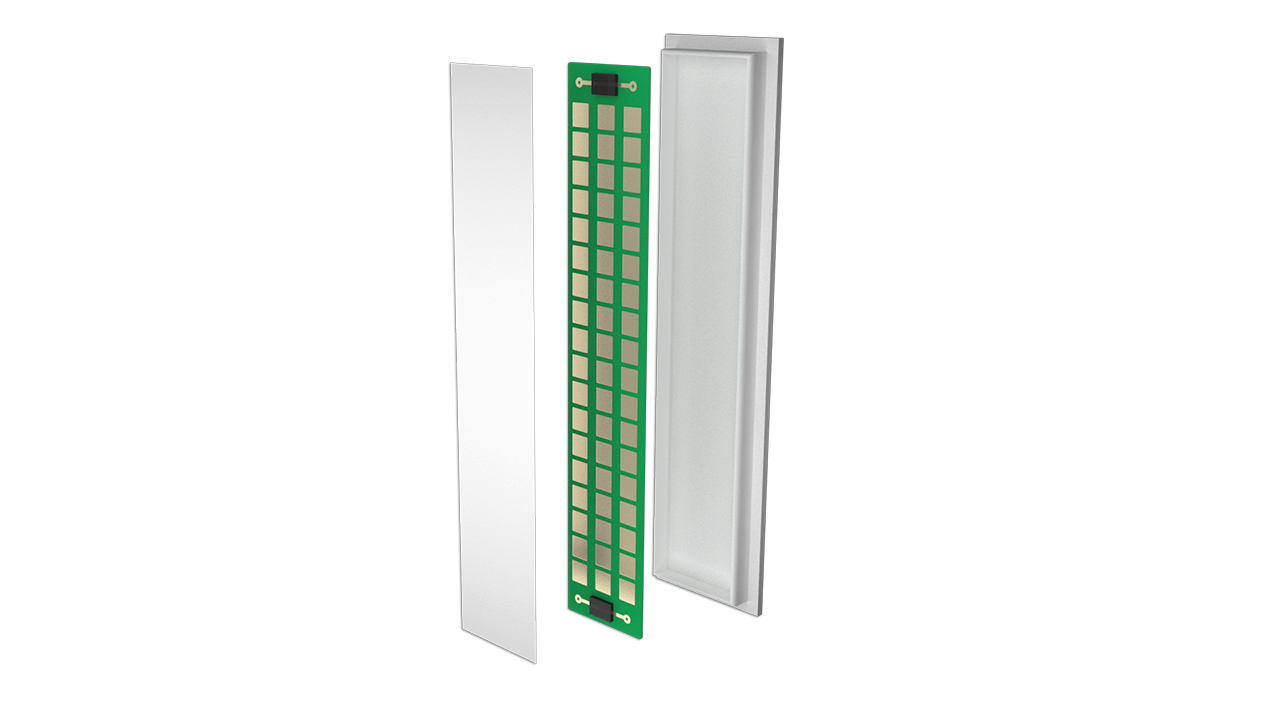 Electronically Steered Antennas for Dynamic Applications
Traditional Passive Antennas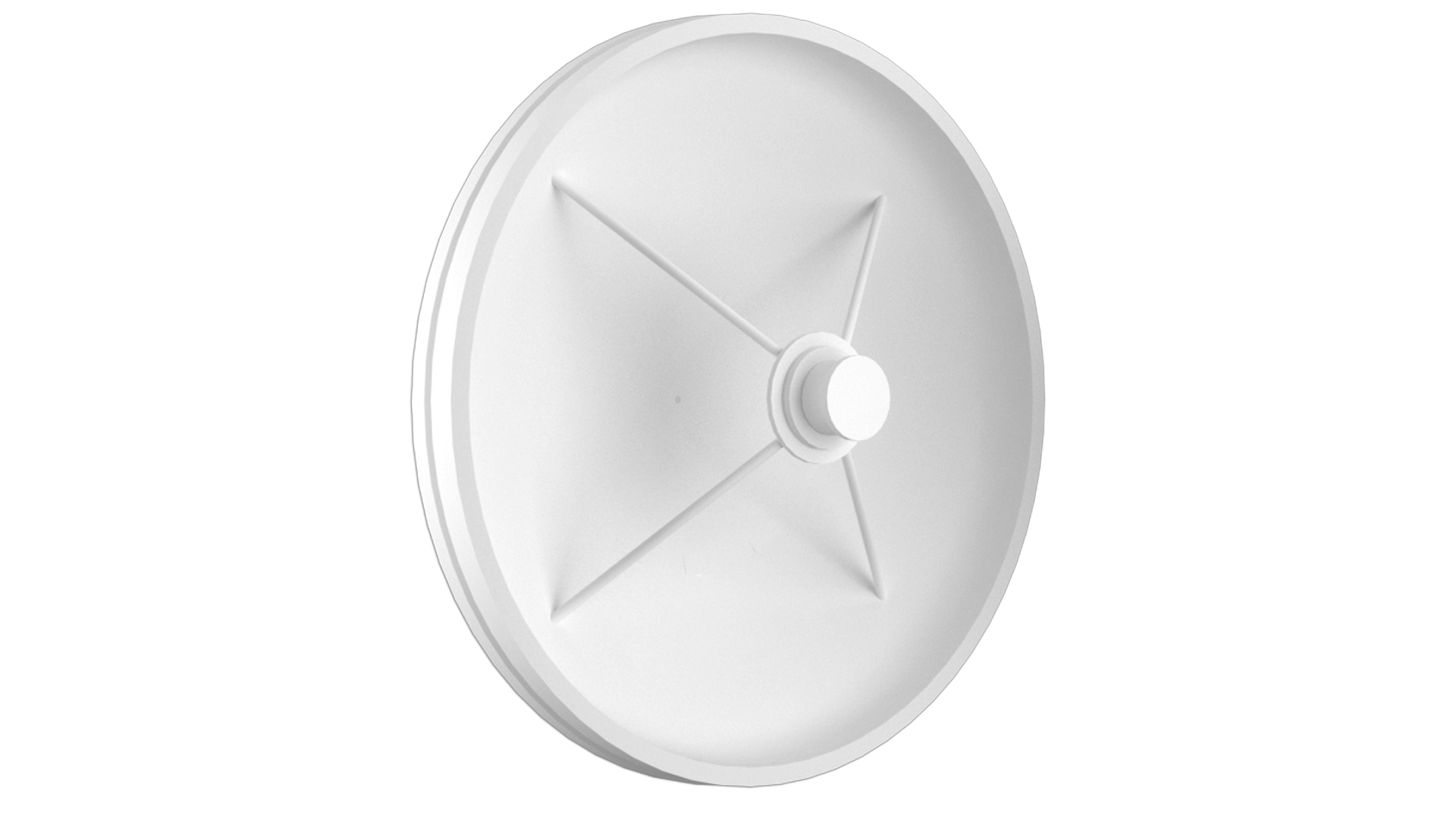 Unique Frequency and Form-factors for Antennas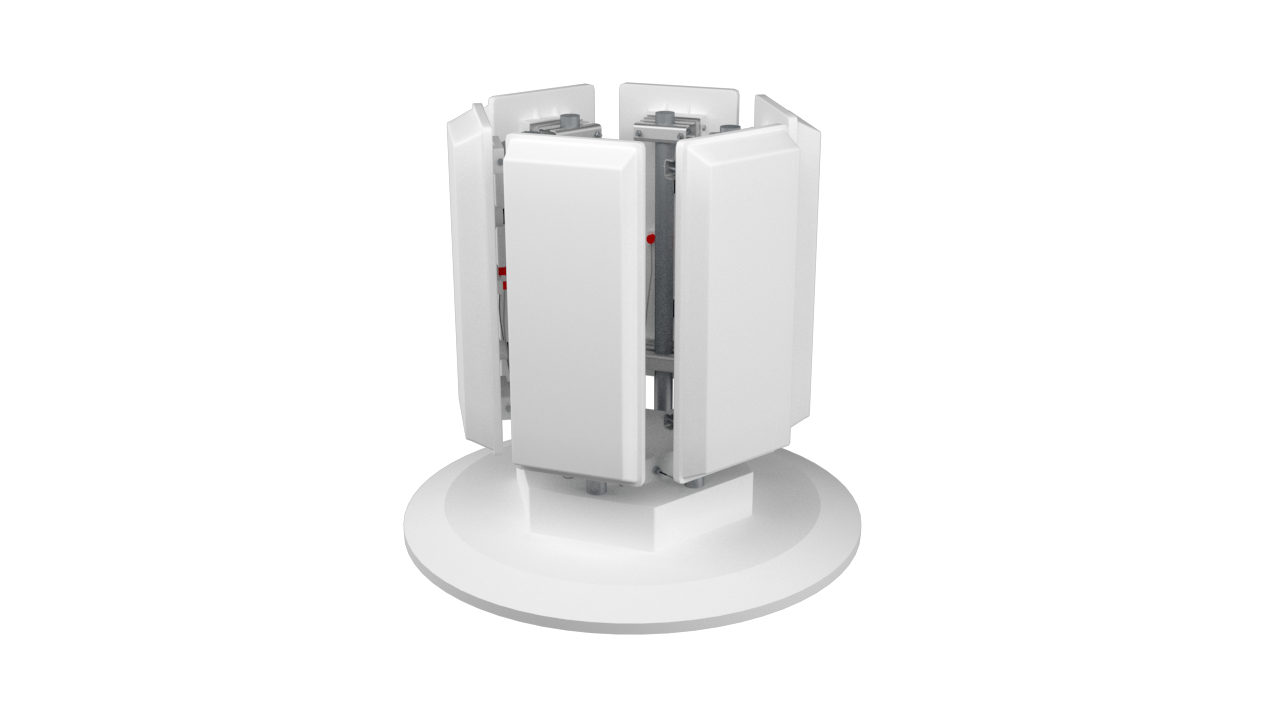 Multi-Antenna Solutions for Enhanced Performance
Solid-State Beamforming Antennas
Our solid-state antenna technology features cutting edge electronically steered antenna element design that allows for fast beam steering in a variety of compact form factors. Our solid-state technology can be designed to feature any beam pattern a customer desire. Whether it's covering a complete 360 degree field of view, or a specific azimuth and elevation range, our solid-state beam-forming antenna platform can meet your needs.
Key features include:
Low-Cost Smart Antenna Platform:
Our electronically steerable antennas utilize simplified construction and components. No exotic processes or components needed.
Efficient, High Gain Delivery:
Our solid state antennas provide exceptionally high gain for their size, ensuring operators benefit from a minimized physical footprint.
Adaptive Null Forming & Low Side lobes:
Our smart antenna platform utilizes deep nulls combined with incredibly low side lobes to aid in suppressing interference from outside sources. This enables operators to maintain resilient links in noisy or hostile environments.
Traditional Passive Antennas
Our traditional antenna design solutions deliver antennas that fit unique footprint, beamwidth, gain, and design perimeters. We specialize in delivering antenna solutions that you cannot get off the shelf. Whether it's multi-frequency antennas, or unique profile antennas in the licensed spectrum, we provide options that will best meet your needs.
Key features include:
Flexible Antenna Design:
BATS Wireless works with our customers to determine which antenna style works best for their needs. Whether it's a pyramidal horn, parabolic dish, or panel antenna, we have antenna platforms that are ideal for your application.
Customized Beam Width and Gain Control:
We understand that sometimes what you need for your application can't be purchased off the shelf. Typically, this is because of unique beam width or gain requirements. BATS works with clients to determine the profile that best fits their scenario and designs a solution that works.
Custom Designed Profile for your Application:
Need a panel antenna in 8Ghz? Hard to find a wide beam width horn antenna for your frequency that fits your designed area? BATS is skilled at determining what solutions will best work in your case. If the physics works, we'll make it happen.
Antenna Arrays
Our antenna array solutions feature multiple antennas that are designed to work in a switched or non-switched manner. Whether you need a quick deploying base station solution, a mobile PTP bridge, or resilient multi-frequency arrays, we can provide a system that meets your needs.
Key features include:
Lowest-Cost Custom Antenna Platform:
BATS can work with customers to design solutions that feature off-the-shelf antennas. By minimizing the number of custom parts that need to be manufactured, the customer can reach their targets at a reduced cost.
Integrated RF Switching Capabilities:
Clients can select either a switched antenna array or a non-switched antenna array. Switched antenna arrays allow the antenna array to dedicate full radio power to a specific antenna. This may be important for quick-deploy base stations, where the time needed for precise alignment isn't available. Non-switched antenna arrays deliver the full power from all integrated radios all the time. This is ideal for installations where multiple frequencies are required, and having a redundant or high-capacity link is key.
Integrated Smart Networking Capabilities:
We have extensive experience in managing wireless traffic as it enters and exits the radio. With our integrated smart networking solutions, operators can utilize an antenna array for increased throughput, by bonding each wireless path in the array. Or, if the client wishes to build in redundancy for their application, we can configure the array to operate in standby mode, where one or two antennas deliver the live PTP link, and the third waits for a link failure to turn on and start delivering data.

Consultation
Engineers from BATS Wireless will work with you to better define your use case and needs. From there we will work on a design plan for you antenna needs. After receiving confirmation from you, we will begin the draft design process.
Draft Designs
BATS will work with you to better hone your antenna design to better suit your environment. During this stage, we will work with you on sizing, windloading, beamwidth and gain requirements, as well as understanding the interfacing and mounting requirements.
Final Design & Manufacture
During this final step, we will again confirm with you your requirements. Once we have received signoff, we will begin the prototype build to verify the final design. Once your approval is achieved, we will be manufacture of your new antenna solution!