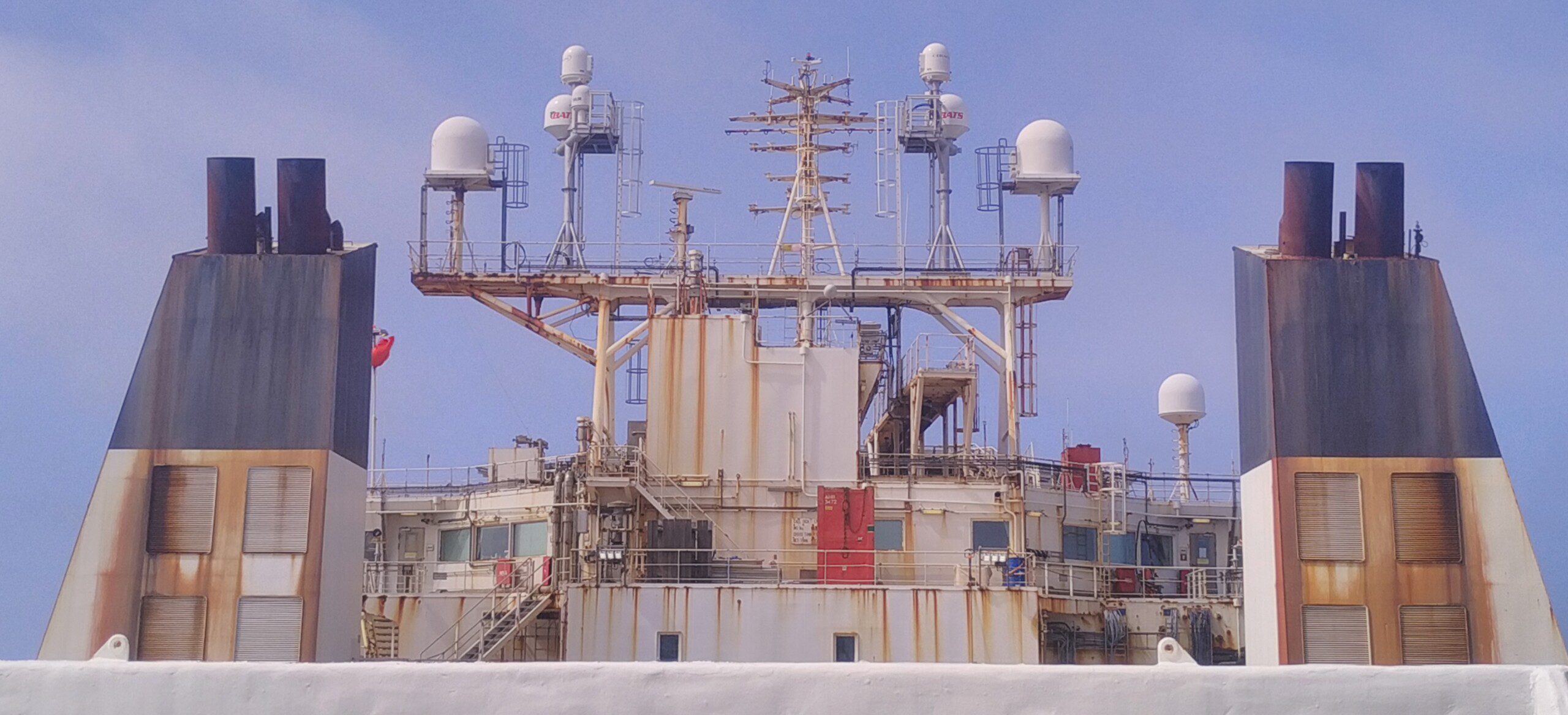 Flexible, resilient, high-speed IP communications and data are critical for oil and gas companies. From auto-aligning wireless network links for rotating assets at sea, to the monitoring of critical production assets in the field, BATS delivers cutting edge solutions to oil and gas companies across the globe.
Operators have come to rely on solid network connectivity to support their production and delivery efforts. Due to the lack of viable solutions in the market, oil & gas companies typically had to rely on expensive satellite connections to provide a link to the outside world.
Advancing technologies, such as BATS' industry-leading antenna tracking and stabilization platform have allowed a more flexible approach to offshore connectivity. With stabilized WiFi, WiMAX, LTE, and Licensed Microwave solutions available, with both traditional and Ex options; operators can now take a closer look at how they are planning and executing their connectivity offshore.
BATS is delivering compelling network solutions, such as:
Satellite Re-Transmission
Operators can use BATS' industry-leading antenna tracking and stabilization software to enable the re-transmission of satellite links to other platforms and vessels in-field. Because BATS technology provides connectivity without the need for a recurring cost structure, it reduces the initial capital and OPEX costs associated with supplying and maintaining satellite equipment on each vessel in-field.
Support vehicles and production vessels in-field can leverage BATS ad-hoc mobile mesh network to provide connectivity to vessels entering the work area. Advanced communications over the BATS network allows for a more seamless operation of daily tasks, such as offloading or platform re-supply.
Adaptive Network Backhaul
The unique benefit of utilizing BATS for offshore backhaul is its flexibility in installation. Whether installed on a fixed platform or rotating FPSO, BATS systems can read and counteract any major changes in the environment – including 360° rotational movement.
Coupled with BATS advanced self-healing capabilities, operators are given a durable network that will adjust as the need arises, limiting critical outages due to environmental changes.
As not all communication sources are fool-proof. BATS provides a great backup communications solution that can operate even during and ESD scenario. Designed to maintain connectivity in even the roughest environments, BATS unique technology ensures that operators can always reach critical assets in-field or onshore whenever the need arises.
.
In the demanding world of land-based production, operators require equipment that will maintain its functionality in the midst of demanding applications, and network equipment is no exception. In high-stakes drilling operations, energy producers need to be able to rely on the resilience of their data and communications network. With a ruggedized system architecture that can perform in the harshest environments in the world, BATS systems are engineered to form the high-speed network energy operators need with little to no technical resources required.
BATS offers organizations access to faster, more adaptive communications networks – allowing major energy producers to visualize development and make treatment adjustments in real time to optimize effectiveness.
BATS' focused solutions offer operators the tools they need to streamline critical data and communications between key operations officials, help project leaders evaluate seismic data, and mitigate risk during critical drilling operations. With the ability to reliably deliver real-time data from field operations to remote support centers in the pre-drilling, drilling, and production phases, BATS systems provide operators the low-latency, cost-effective solution needed to ensure maximum efficiency while allocating assets where they're needed most.