Helicopter Downlinks
Today's world demands a level of connectivity unprecedented in previous generations. As different forms of crime evolve, law enforcement is forced to evolve right alongside it, implementing the latest technology to efficiently apprehend criminals. Helicopter downlinks are a key element in this fight. Helicopter downlinks allow for the real-time transmission of HD and SD airborne images and video to a myriad of receiving sites – whether mobile or fixed.  These downlinks prove to be a crucial element in situations where response time is critical.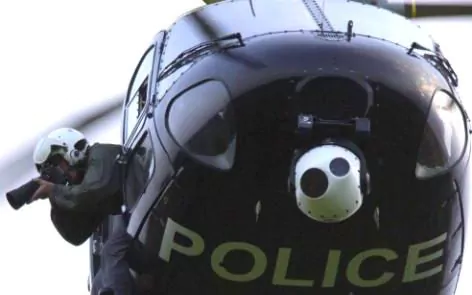 Downlinks for helicopters benefit law enforcement and first responders in their ability to increase interoperability between agencies. By creating a cohesive network, first responders are able to efficiently communicate with each other, sharing real-time data and video. The ability to assess this incoming data and video provides leaders with the information necessary to make mission-critical decisions and protect assets in the field.
Centralizing information between agencies with helicopter downlinks helps minimize danger to the public. In a terroristic event, a bird's eye view helps local law enforcement agencies and first responders effectively strategize a solution. By utilizing helicopter downlinks to collect and disseminate real-time video and data to a variety of ground sites, law enforcement officers can neutralize threats quicker.
In addition to assisting first responders and law enforcement, these aerial downlinks have revolutionized the process of news gathering and reporting. In an age of increasingly instant news updates, helicopter downlinks provide local and national news outlets with the ability to give truly live updates to viewers, eliminating gaps in information during catastrophic events. These downlinks also eliminate the need for risking news and camera crews by sending them into the center of dangerous environments. Whether the application is defense, law enforcement, or electronic newsgathering, helicopter downlinks prove themselves as the most effective tool for real-time HD video and data sharing.